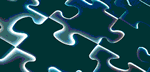 Puzzled over your next career move?
Let Crosswinds Consultants help you piece
together your strategy!
Our consultants, with a combined forty years experience in staffing, can help match you to a career in sales, marketing or professional positions in the South Central PA region or nationwide.

Are you puzzled over your next career move or how to get there?

Are you trying to find a balance between your work life and personal life that
you don't have time to look for that perfect job?

Do you want to find another job but it requires a high level of confidentiality?
If you said yes to any of these questions, consider outsourcing your Job Search Campaign to Crosswinds Consultants. You determine the scope and depth of a search campaign and we develop and execute it for you.
For a Free marketing campaign to our clients go to Apply to CC. If however you are interested in a much broader scope and depth of a search campaign, meet with one our consultants to learn about our different Job Search Campaign Plans: A La Carte, Professional, Premium and Premium Plus.
We have a Job Search Campaign Plan for everyone. Our A La Carte Plan lets you select the parts of a campaign that you need. Perhaps you only need a resume created or to have one of our consultants conduct research of either the active market or provide you contact information on the hidden market (companies that don't advertise all of their positions).
With our more advanced plans, Professional, Premium and Premium Plus, our consultants will not only create your credentials for you, but also will develop a marketing campaign for you. Upon your approval, the selected campaign will be executed by your personal consultant. In addition, we provide consultations during every stage for each of the advanced campaigns.
At Crosswinds Consultants, we utilize the best of all job search techniques to provide our clients with optimum results. For more information, contact us at (717) 920-5250 or send an email to crosswinds@pa.net.
Ask about our personal coaching services on any aspects of a job search campaign including interview coaching.